Will Write for Wine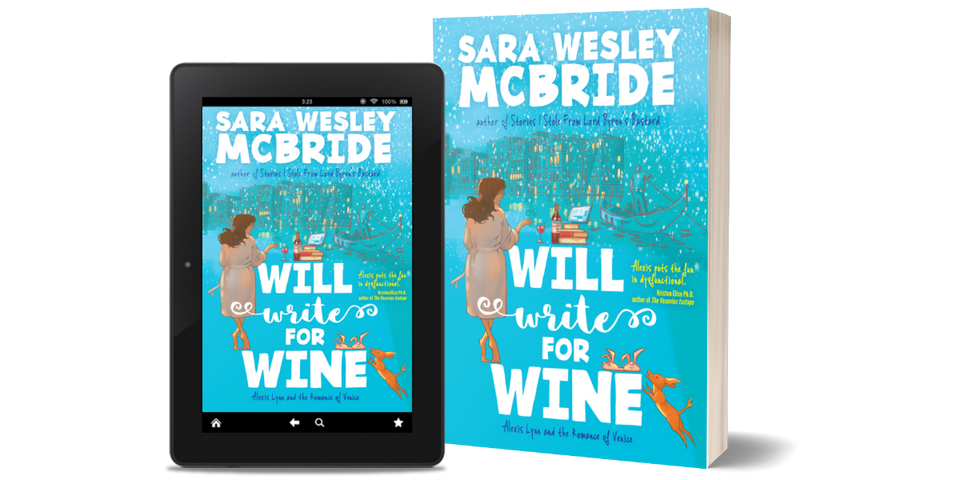 Alexis Lynn has just quit her successful twenty-year career and escaped on a direct flight to Italy.
A one-way ticket to Venice with free wine on the flight and a chance to start over.
A chance to become the writer she wanted to be years ago.
Alexis has always been inspired by Venice. The history. The romance of the canals. The wandering paths through the city.
A place to get lost and to find something new.
Now if she can just put her thirteen drunken hours of airplane-crammed Italian language apps to use, surely she can convince one of the waiting boats to ferry her out to her rented apartment near the Campo San Stae.
What could possibly go wrong?
Fill your glass with this laugh-out-loud pouring of romantic fun.
The first in a new series following Alexis Lynn around the world on her adventures.
Buy Amazon Kindle
Buy Amazon Paperback