Sara W. McBride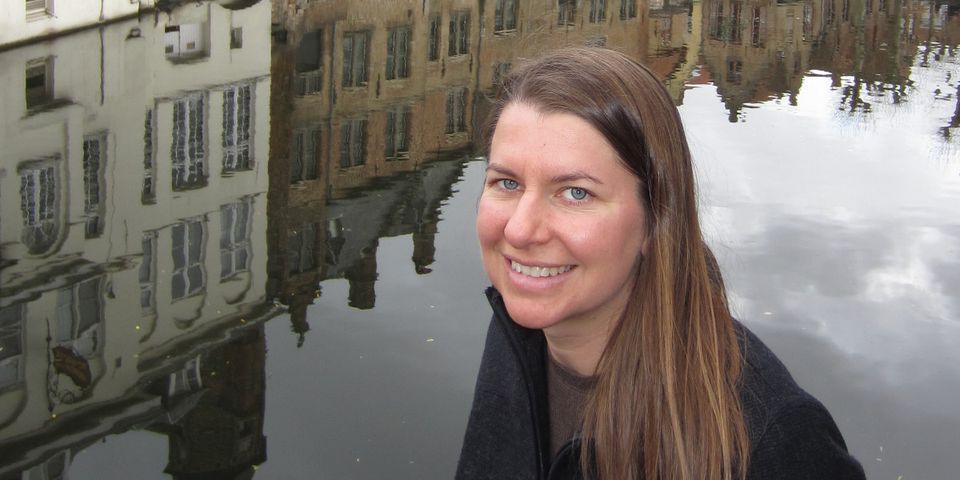 Sara W. McBride enjoyed a nerdy childhood sneaking onto hotel rooftops to write plays and stories. As a grown-up child, many of her adult party conversations end with a comical defense of why her first degree in theater from UCLA, and her second degree in molecular and cellular biology from SDSU, are completely related. Between her degrees, she spent two years pranking the mafia in New York City architecture; also completely related.
All parts of her life have led her down a streamlined path toward noveling because nothing else maintains her sanity. Daily, like many modern-day biological researchers, she invents new swear words to sling at million-dollar machines while locked in a dark hole of a decaying academic hall. This has caused her to witness ghosts and create a romantic fantasy life within her head, which she now puts down on very non-technological paper with her favorite Jane Austen style quill pen.
Her first novel in the Alexis Lynn series, Will Write for Wine, and the companion short story collection, Stories I Stole from Lord Byron's Bastard, both set in Venice, Italy, will be released April 2022 by Puck Publishing. She's hard at work on the second Alexis Lynn novel, a Regency mystery series, and a haunted play. She strongly feels the world needs more haunted plays.
When not researching biological stuff, reading history, or writing in random, elegant hotel lobbies—much warmer than rooftops—she's hiking the San Diego shorelines, parks, and trails with her husband and their tiny, bouncy dog named Wombat.